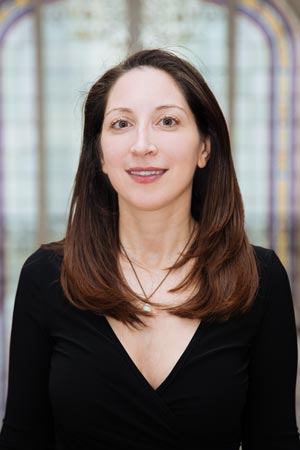 Céline Bondard, Esq., Principal, Attorney admitted in New York and Paris
Member of the French and the New York Bars, Céline launched her career at Kaye Scholer LPP in Washington D.C, USA (2004-2006), and at Mayer Brown, first in their New York offices (2006-2008) and later in their offices in Paris, France (2008-2010).
In 2010, she founded her private practice and focused on general Business and Intellectual Property Law.
Her practice covers both transactional and litigation issues on intellectual property rights (i.e. copyright, trademark, patent, design; etc.), e-commerce law, IT law, and corporate law; the drafting of IP transactions, commercial contracts, shareholders' agreements, articles of incorporation, management of intangible assets, representation before French Courts.
Co-founder and Chair of the French-American Bar Association (FABA), Céline is also a regular lecturer at HEC Paris – Masters in Entrepreneurship, at the Institut d'Etudes Politiques de Paris (Sciences-Po) and at the Ecole Polytechnique – Masters Entrepreneurship and Innovation.
Academic achievements
Member of the Paris Bar since 2009

Member of the New York Bar since 2007

Master's degree in Immaterial Creations – University of Montpellier (2004-2005)

Master's Degree in Laws, Intellectual Property (2003-32004)

Exchange program with Melbourne University (Australia) (Senior year, 2002)

Master's degree in International private law – Université Paris I Panthéon-Assas (Paris, France – 1998-2002)
Lectures
Sciences Po – Since 2011:
Lecturer in the intellectual property course of the Master's degree international program in Innovation Management.
This course, taught in English, covers:
introduction to intellectual property law

copyright

infringement, unlawful competition and image rights

intellectual property contracts

rights on social media.
HEC, Paris – Since 2012:
Lecturer in the Intellectual Property course of the Master's degree in Entrepreneurship.
The course covers:
the fundamentals of intellectual property and copyright

trademark law

intellectual property contracts
Ecole Polytechnique – Since 2015:
Regular Masterclasses and Workshops in business law, intellectual property and negotiations. Courses are taught both in English and in French.
March 28, 2017: Intellectual property transactions

March 28, 2017: Shareholders' agreement

March 14, 2017: Negotiating Contracts

January 27, 2017: From revenue protection to blockchain

March 8, 2017: Contracts and negotiations

January 26, 2016: Entrepreneurs and the law
Interventions
Creative Valley 
December 6, 2016 – Software patentability Workshop with Philippe Verriest

October 6, 2016 – Workshop about the 10 key legal points for startups

May 26, 2016 – Protecting yourself against unlawful competition Workshop

March 30, 2016 – Negotiating Contracts Workshop: a few key principles

January 16, 2015 – Shareholders' Agreement Workshop

November 26, 2015 – Trademark law

October 22, 2015 – Introduction workshop
Business France – Food Tech Lab Accelerator – May 10, 2017
In partnership with Business France.
Launching your activity in France and in the US Workshop: key legal points
French Tech Tickets – February 28, 2017
In partnership with Creative Valley. "How to Create your French Startup" Workshop
Footech Vitagora Accelerator – February 22, 2017
Intellectual property
SystemX – December 6, 2016
Presentation of the legal aspects of blockchain
Adaweek – November 21, 2016
Conference on open source law.
New York Law School – October 13, 2016
Conference in partnership with the New York Law School and the French-American Bar Association on "Negotiating commercial contracts with French-based entities."
Studios Singuliers – February 10, 2016
Workshop on negotiating contracts: a few key principles
CELSA – Paris Sorbonne – January 6, 2015
Trademark law course