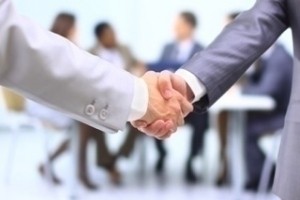 We will work with you throughout your project, by legally structuring:
the financing of your project,
the choice of your company's legal form, and its creation,
the calculation of your intellectual property assets by carrying out expert appraisals,
the protection of your intellectual property rights and technological innovations (contracts for confidentiality, research, consortium agreements, co-ownership, etc.),
the marketing of your products and/or services, both in France and abroad (contracts for licensing, distribution, franchising, etc.).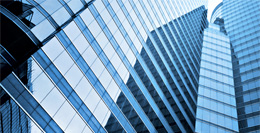 Bondard Practice determines with you the legal structures wich ensure the security of your operations during creations, mergers, assignments, acquisitions or restructuring.
Our interventions concern both start-ups and established companies during its rapid growth phases.
We can provide you with our expertise in particular within the framework of :
The choice of your legal structure
The creation of your company : bylaws, shareholders' agreements
The financing of your project, fundraisings, capital increases
The management of your company's daily life (ordinary and extraordinary meeetings, approval of decisions, filing documents)
The drafting and negotiation of your commercial contracts, wether it is general conditions of use, general purchase conditions, conditions of manufacturing, distribution, licenses, partnerships, assignments…


Bondard Practice suits your needs related to computer law, drafting and negotiating :
Your integration contracts
Outsourcing contracts
Creation of website contracts
Hosting contracts
Softwares and packages licenses
Maintenance contracts
We assist you on issues relating to digital law, and notably :
E-commerce
Liability arising from providing information
Online advertising
Electronic marketing
Distance selling
Payment, signatures and electronic contracts
We also protect your trademark on Internet, and we are aware of legal issues concerning :
Privacy protection
Collection and data processing and relation with the CNIL.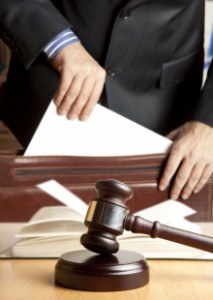 We handle all of your intellectual property and contracts litigation before French civil and commercial courts, including unfair competition lawsuits, patent, trademark, design, and copyright infringement lawsuits.
We assist you through judicial proceedings and/or alternative methods of settling disputes, mediation or conciliation.
Thanks to our close network of fellow attorneys, each selected for their particular skills, we are also able to coordinate cross-border litigation, in particular with the U.S..
We also represent our clients before arbitration proceedings and in mediation procedures.
We also manage the production of documents for our international clients, including in the context of subpoenas, from the negotiation of search terms to the production of electronic and paper documents.
The Bondard Practice provides key support to entrepreneurs and start-ups that enables you to start your company quickly and efficiently.
You will benefit in particular of the firm's assistance regarding the following first steps in the development of you company :
At the start: "Creation of your company"
Choice of your legal structure, drafting of the bylaws, shareholders' agreement.
Protection of your creations: prior searches, filing of your trademark applications; domain names, patents.
Contracts : confidentiality agreements, general terms and conditions of sale, general terms and conditions of use, licensing and/or assignment of rights, distribution agreements, collaboration agreement, freelance agreements, etc.
Personal data: audit and appropriate declarations at the CNIL, as necessary.
Ongoing: "Your company's life"
Raising funds: modification of your shareholders' agreement, capital increase, etc.
Contracts: all the commercial contracts you may need during the life of your company, including the negotiation of such contracts, in English or in French.
R&D : audits, licenses, takeover or sale of a company.
Litigation : commercial litigation, intellectual property litigation.
Please contact us for more information about our « Start-ups Support » : cb@bondard.fr.