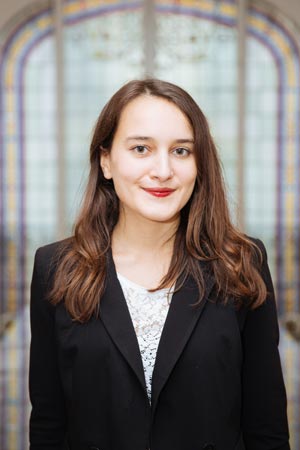 Nour Mouhaidine, Attorney admitted in Paris
A graduate of Panthéon-Sorbonne University (Paris 1), Nour obtained two Masters, one in Business Law and one in Intellectual Property Law. Nour has also built her skills as a legal intern through working at Foucaud, Tchekoff, Pochet & Associés (FTPA), Lefèvre, Pelletier & Associés (LPA) and MG avocat.
Nour worked at the Legal Department of Lagardère Active, for the TV Production and Press activities of the French industrial corporation.
Nour has been a member of the Paris Bar since 2015 and is currently an associate at The Bondard Law Firm.
Her practice covers counselling and litigation in copyright law, trademark law, patent law, design rights as well as in e-commerce, IT law, and Corporate Law.
More specifically, Nour advises the firm's clients in Business Law in drafting of articles of incorporation, shareholders' agreements and commercial contracts.
Finally, Nour legally represents clients in their litigations before the French civil and commercial courts.
Diplomas
Member of the Paris Bar since 2016
Bar exam and lawyer training at the EFB (Ecole de Formation professionnelle des barreaux de la cour d'appel de Paris) in Paris. Certificate acquired in 2015
Master's Degree in Intellectual and Artistic property, Paris I Pantheon-Sorbonne University (2011-2012)
First year of Master's Degree in Business law, Paris I Pantheon-Sorbonne University (2010-2011)
Member of the French-American Bar Association (FABA)